Benjamin Bartlett
By Tope Babalola
2018, Canada, 90 minutes
7:00pm on March 15, 2019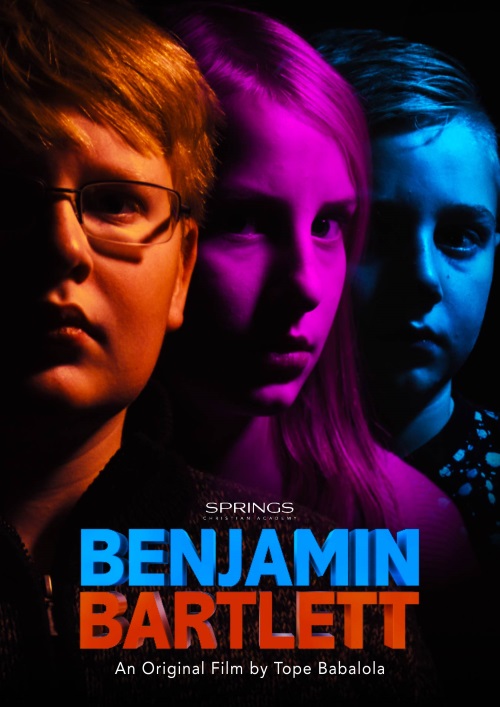 About the movie
English — An introverted student with incredible deductive reasoning skills teams up with a spirited artist to help clear the name of their school's recently disgraced athlete, who's been accused of vandalizing the school's newest mural.
English — Tope Babalola is a 21-year-old Canadian filmmaker born to Nigerian parents. Babalola has always been interested in film, television, and the creative process. At the age of six he began composing short stories, and between the ages of twelve and fifteen published three novels. His venture into filmmaking and editing began around age eleven with filming and editing home videos for personal entertainment. Babalola began to further his interest in film by taking film courses in high school, as well as post-secondary intensive film production programs.
Since 2016, Babalola has been directing, editing, and producing feature length films with the students of Springs Christian Academy (SCA), with Benjamin Bartlett being his third feature of this kind. He is currently working on his fourth feature with SCA, Popular Vote.