Duga, The Scavengers
by Abdoulaye Dao and Eric Lengani
2019, Burkina Faso, 21 min
French with English subtitle
5pm | Sept 27, 2020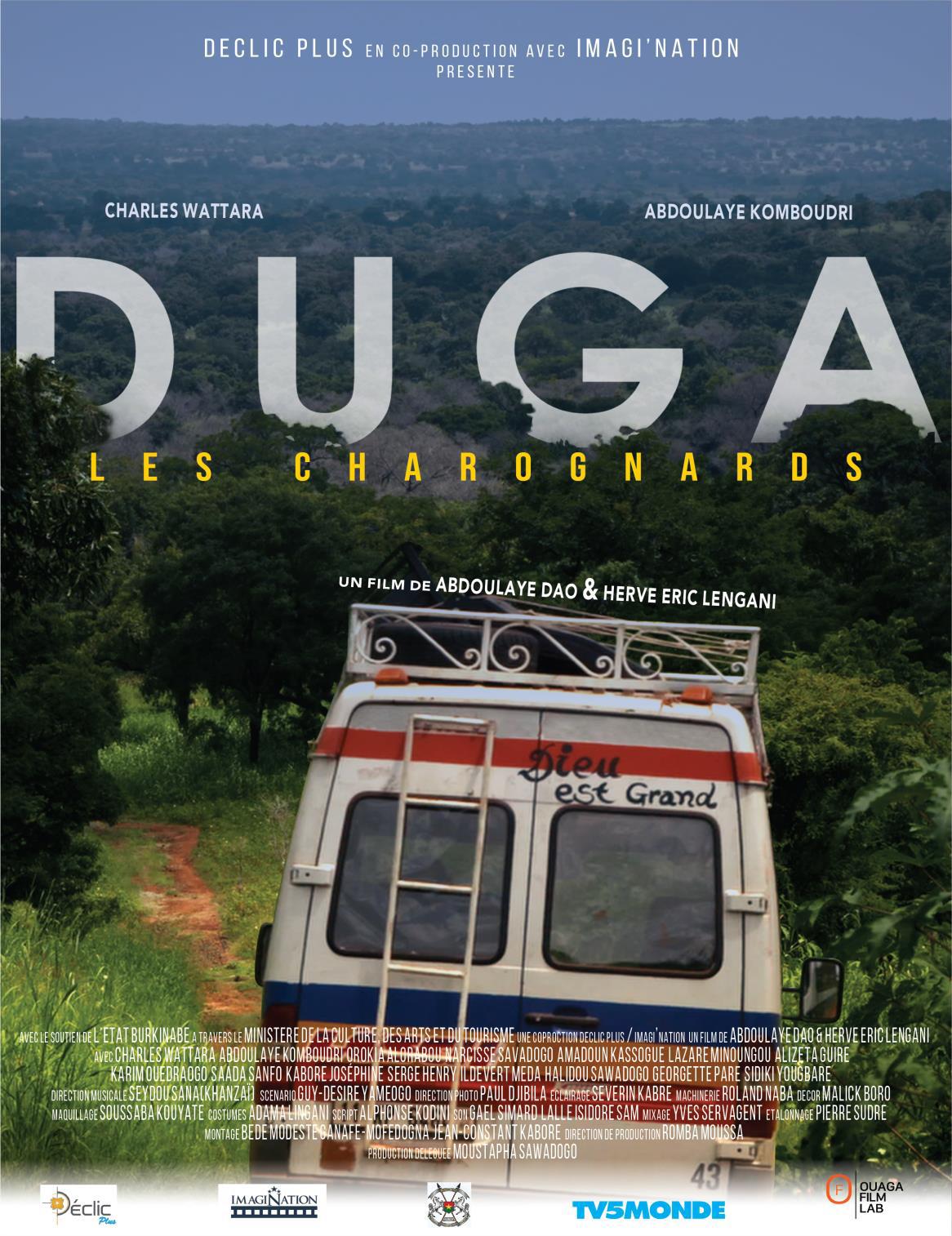 English — Abdoulaye DAO
is part of the second generation of directors from Burkina Faso. He graduated from
several film institutions in Africa and Europe. His long and rich experience has earned him a solid international reputation and several prizes such as the FESPACO Fiction Grand Prix (2007 and 2009), respectively with his works When Elephants Fight and A Woman Like No Other. This feature film won the UEMOA special prize and the TV5 Monde prize, the Golden Film (2010). He is a Knight of the Burkinabe Order of Merit. From nearly thirty years of experience, Abdoulaye is now dedicated to the training of young African
filmmakers
French — Abdoulaye DAO
fait partie de la deuxième génération de réalisateurs du Burkina Faso. Il est diplômé de plusieurs institutions cinématographiques en Afrique et en Europe. Sa longue et riche expérience lui a valu une solide réputation internationale et plusieurs prix comme le Grand Prix FESPACO Fiction (2007 et 2009), respectivement avec ses œuvres When Elephants Fight et A Woman Like No Other. Ce long métrage a remporté le prix spécial de l'UEMOA et le prix TV5 Monde, le film d'or (2010). Il est chevalier de l'ordre du mérite burkinabé. Fort de près de trente ans d'expérience, Abdoulaye se consacre désormais à la formation de jeunes africains cinéastes.
English — Holder of a Master in Arts and Communication, Eric LENGANI began his career as an actor. He has worked extensively with Abdoulaye DAO who has helped him to reach the climax of his career and who taught him the role of a film director. His filmography consists of several short, long films and series. Eric LENGANI is today part of what specialists call the third generation of Burkinabé filmmakers.
French — Titulaire d'un Master Arts et Communication, Eric LENGANI a débuté sa carrière d'acteur. Il a beaucoup travaillé avec Abdoulaye DAO qui l'a aidé à atteindre l'apogée de sa carrière et qui lui a appris le rôle de réalisateur. Sa filmographie se compose de plusieurs courts, longs métrages et séries. Eric LENGANI fait aujourd'hui partie de ce que les spécialistes appellent la troisième génération de cinéastes burkinabés