Journee Noir/Dark Day
by Yoro Mbaye
2019, Senegal, 14 min
French/Wolof with English subtitle
2pm | Sept 27, 2020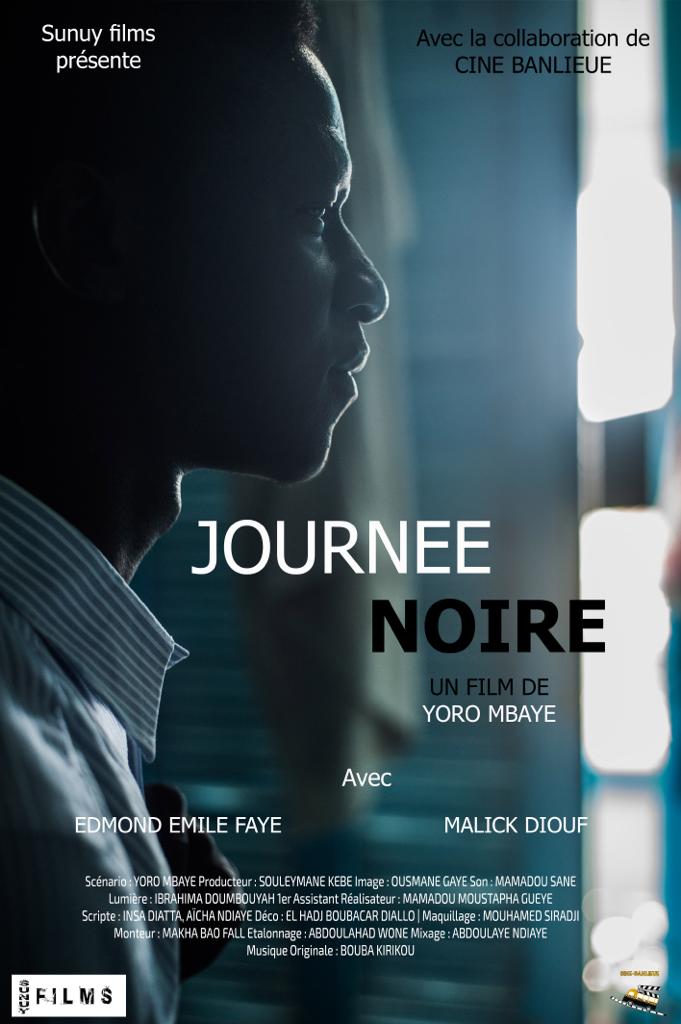 About the movie
English — Ngor, 23, a brilliant law school student, fell under gunfire after joining his comrades at the frontlines.
French — Ngor, 23 ans un brillant étudiant à la fac de droit, tombe sous les balles des forces de l'ordres après avoir rejoins ses camarades au front.
English — Born on May 22, 1992, in NDIOB in the region of Fatick in Senegal, Yoro Mbaye completed his primary studies in his native village of Thiallé. After having obtained his entry into the sixth year, he went to Dakar for high school and college.
Soon after he turned to his real passion for cinema. He joined the association Ciné Banlieues and learned film directing from the late Abdel Aziz Boye, supervisor and founder of the association, and he was hired by various Dakar productions; a period during which he participated in several collective projects and wrote his first scripts.
Yoro is very attached to African cinema. He likes to talk about contemporary Senegalese society and tackles these themes.
In summer 2019, he directed his first short film "JOURNÉE NOIRE" before directing in Paris "FAMARA", a short documentary within the framework of the Fémis summer university.
French — Né le 22 mai 1992 à NDIOB dans la région de Fatick au Sénégal, Yoro MBAYE a fait ses études primaires dans son village natal appelé Thiallé. Après avoir obtenu son entrée en sixième, il se rend à Dakar pour y faire des études de collège, de lycée mais également des études supérieures.
Après avoir réussi sa cinquième année de droit, alors qu'il avait depuis sa troisième année commencée à étudier le 7ème art, il se tourne alors vers sa vraie passion qu'est le cinéma. Il rejoint l'association Ciné Banlieues et apprend le métier de réalisateur auprès du regretté Abdel Aziz BOYE, encadreur et fondateur de ladite association, et il se fait embaucher chez différentes productions Dakaroises ; période durant laquelle il participe à plusieurs projets collectifs et écrit ses premiers scénarios.
Yoro est très attaché au cinéma africain. Il aime parler de la société sénégalaise contemporaine, et aborde des thématiques ancrées dans son temps.
2018 est une riche année pour le tout jeune cinéaste : il co-réalise un film documentaire intitulé "Clando Bi", une fiction « Gadaye » avec des nationalités Européennes.
En été 2019, il réalise son premier court-métrage "JOURNÉE NOIRE" avant de réaliser à Paris "FAMARA", un court documentaire dans le cadre l'université d'été de la Fémis.