Tithes and Offerings
by Tony Koros
2018, Kenya, 17 min
12:45pm | Sept 27, 2020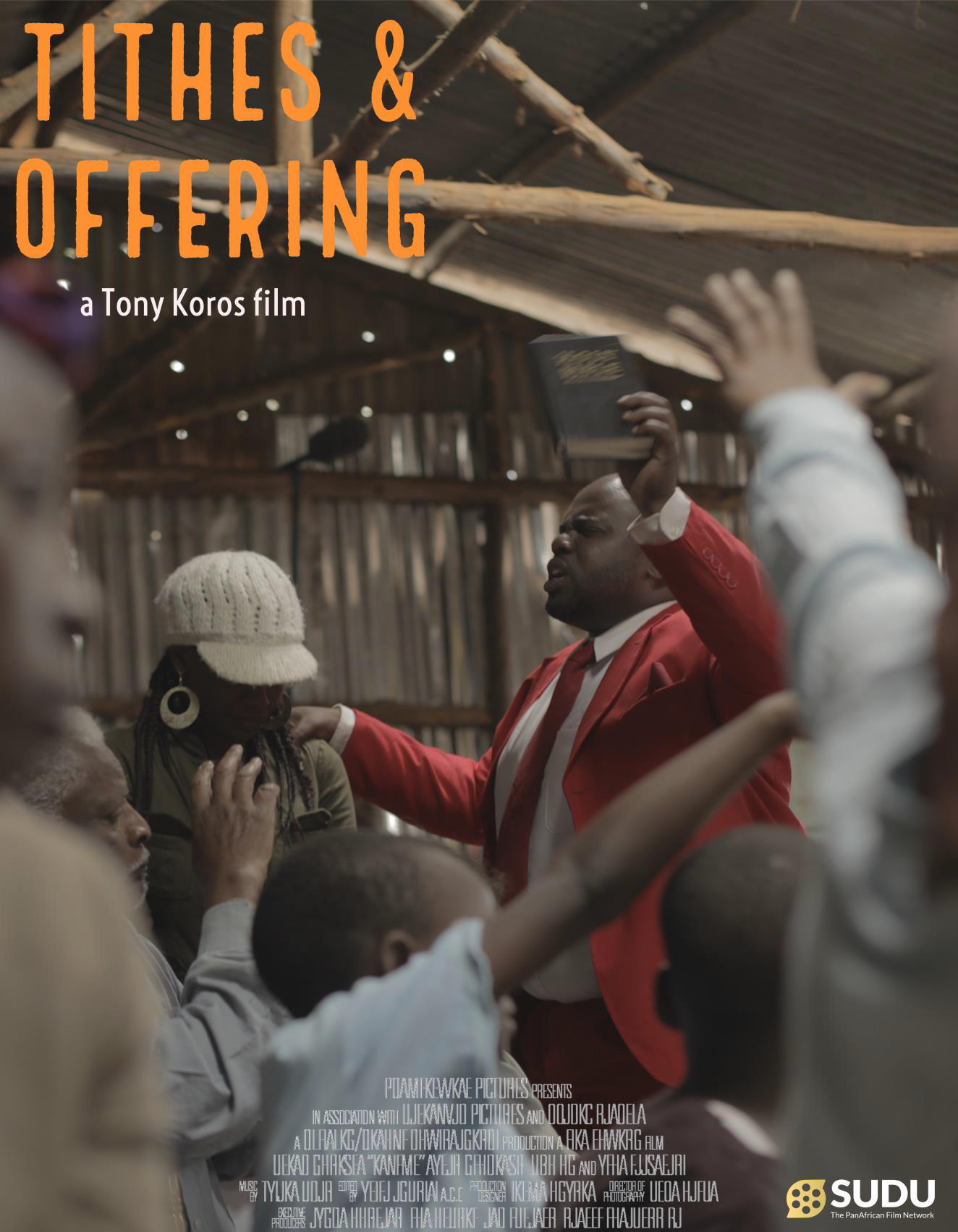 About the movie
English — A fraudulent Kenyan pastor accidentally performs a real miracle. 
French — Un pasteur kényan frauduleux accomplit accidentellement un vrai miracle
English — Tony Koros is a Kenyan screenwriter, director, and producer, currently based in New York where he completed his MFA in Filmmaking at the Tisch School of the Arts (NYU) in 2018. His latest short film, "Tithes & Offerings" premiered in competition at Clermont Ferrand International Short Film Festival 2019. His previous films short have screened at over thirty international film festivals including Palm Springs International Shortfest where he won the Alexis Prize in 2017, Clermont-Ferrand 2018, FESPACO 2017, and won the Sembene prize at the Zanzibar International Film Festival. He is a recipient of the Harvey Fellowship from the Mustard Seed Foundation and the 2019 Hollywood Foreign Press Association grant.
French — Tony Koros est un scénariste, réalisateur et producteur kényan, actuellement basé à New York où il a terminé sa maîtrise en cinéma à la Tisch School of the Arts (NYU) en 2018. Son dernier court métrage, «Tithes & Offerings», a été créé en compétition au Festival international du court-métrage de Clermont Ferrand 2019. Ses précédents courts métrages ont été projetés dans plus de trente festivals internationaux de cinéma, dont le Palm Springs International Shortfest où il a remporté le prix Alexis en 2017, Clermont-Ferrand 2018, FESPACO 2017, et a remporté le prix Sembène au Festival international du film de Zanzibar. Il est récipiendaire de la bourse Harvey de la Mustard Seed Foundation et de la subvention 2019 de la Hollywood Foreign Press Association.