I am Afraid To Forget Your Face
by Sameh Alaa
2020, Egypt, 15 mins
1:00 pm on Sept 23, 2022
PG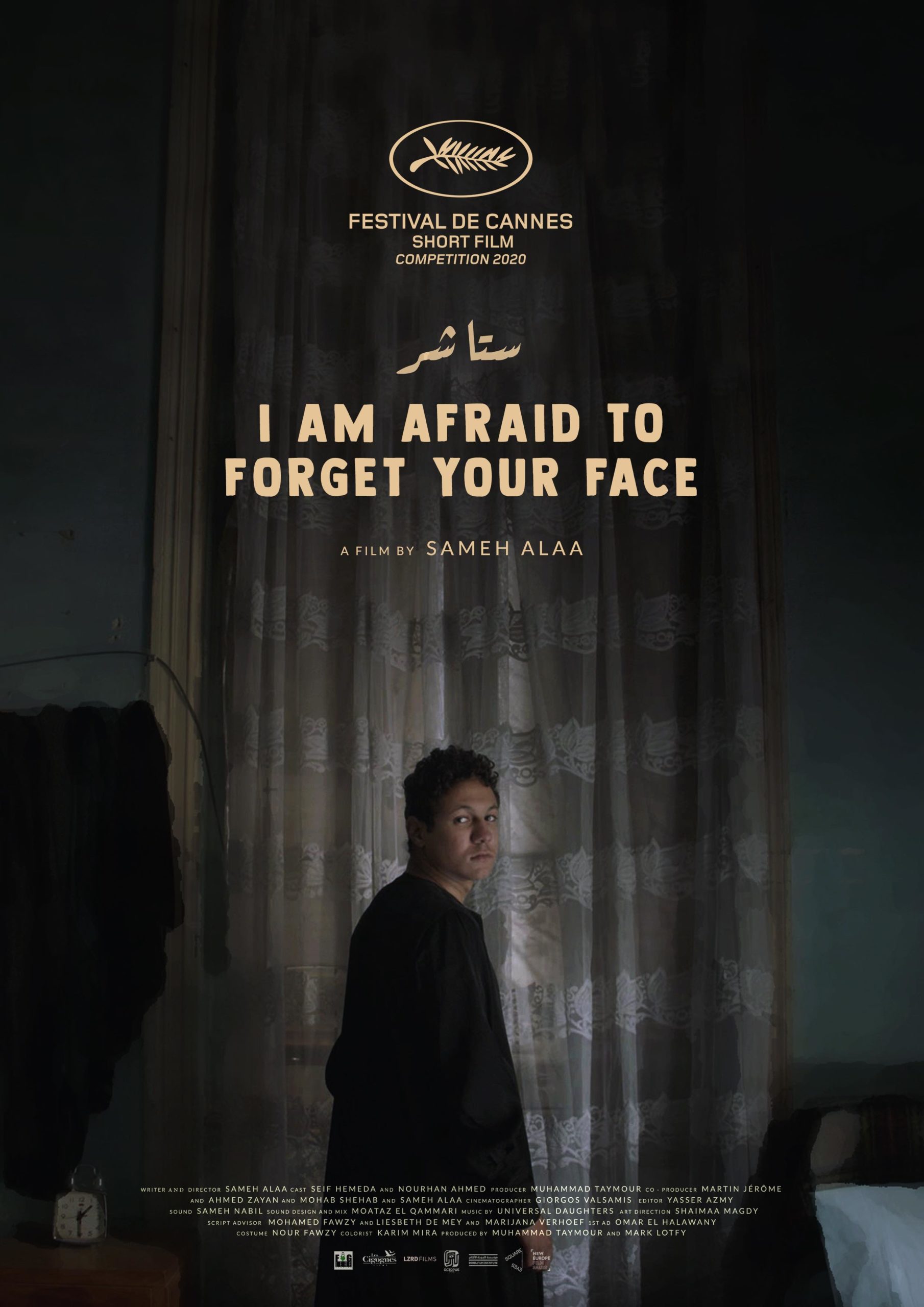 About the movie
English— After being separated for 82 days, Adam travels down a rough road to be reunited with the one he loves, whatever it takes.
Française— Après avoir été séparé pendant 82 jours, Adam parcourt une route difficile pour être réuni avec celle qu'il aime, quoi qu'il en coûte.
English — Born in Cairo, Egypt, Sameh studied German literature at Cairo University. Before moving to Europe, he worked as an assistant director in advertisement and feature films. In 2016, he finished his MA in filmmaking at EICAR film school in Paris. Sameh's first short film FIFTEEN premiered at Toronto International Film Festival 2017 and won several awards around the world. In 2019 he made his first advertisement campaign as a writer and director. His last short film I AM AFRAID TO FORGET YOUR FACE, is the first Egyptian film in 50 years to be selected for the Official Short Film Competition at Cannes Film Festival 2020. Sameh is currently developing his debut feature film.
Française — Né au Caire, en Égypte, Sameh a étudié la littérature allemande à l'université du Caire. Avant de s'installer en Europe, il a travaillé comme assistant réalisateur dans des publicités et des longs métrages. En 2016, il a terminé sa maîtrise en réalisation de films à l'école de cinéma EICAR à Paris. Le premier court-métrage de Sameh, FIFTEEN, a été présenté en avant-première au Festival international du film de Toronto 2017 et a remporté plusieurs prix à travers le monde. En 2019, il a réalisé sa première campagne publicitaire en tant que scénariste et réalisateur. Son dernier court métrage I AM AFRAID TO FORGET YOUR FACE, est le premier film égyptien en 50 ans à être sélectionné pour la compétition officielle des courts métrages au Festival de Cannes 2020. Sameh développe actuellement son premier long métrage.