Tales of The Accidental City
by Maimouna Jallow
2021, Kenya, 55 mins
6:15 pm on Sept 24, 2022
PG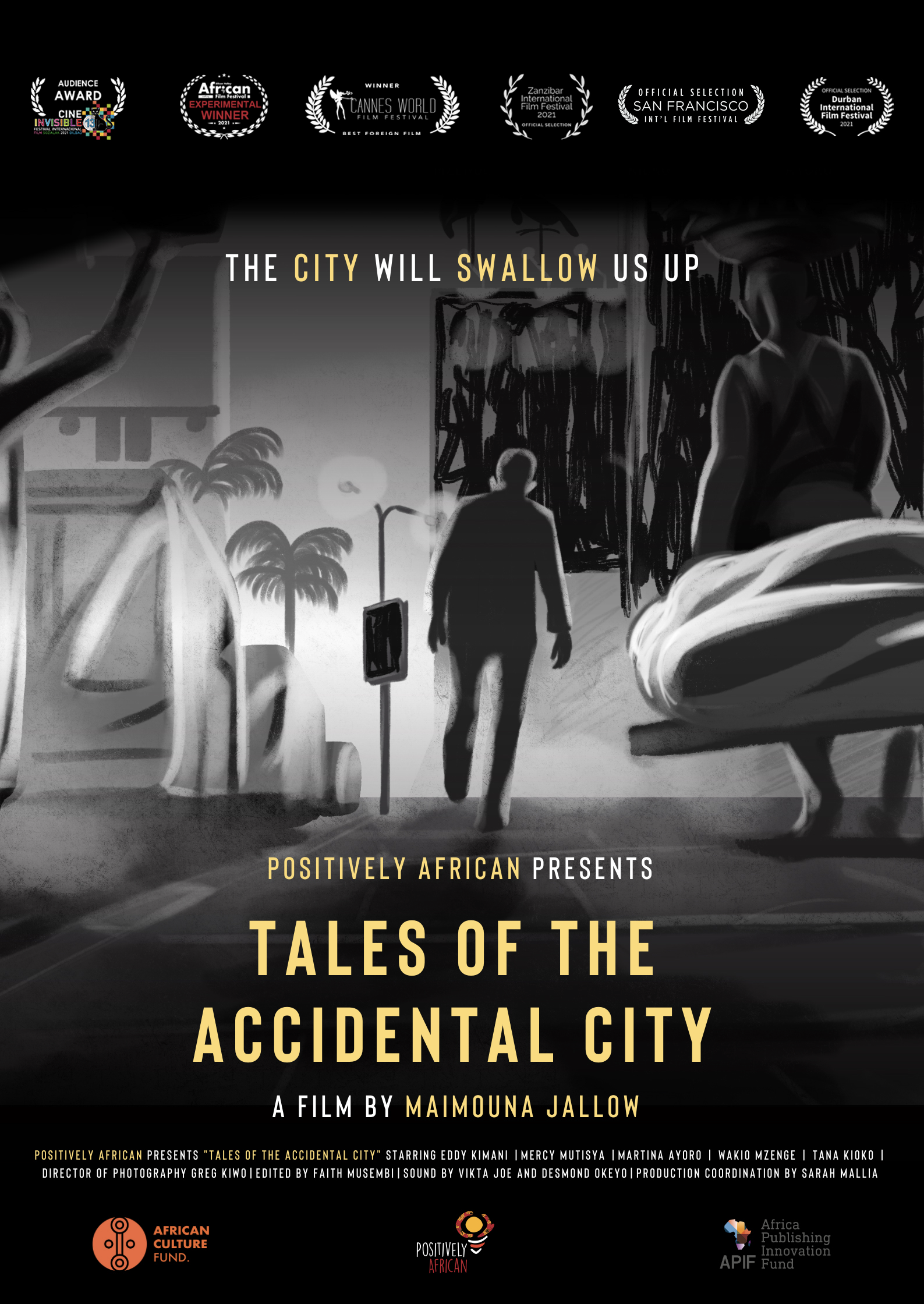 About the movie
English— An eclectic group of people living in Nairobi gathers over Zoom for a court-ordered anger management class. As they swap stories and trade barbs, deeper issues about social justice and the inequalities of living in urban African centers come to light.
French—Un groupe éclectique de personnes vivant à Nairobi se réunit autour du Zoom pour un cours de gestion de la colère ordonné par le tribunal. Alors qu'ils échangent des histoires et se lancent des piques, des questions plus profondes sur la justice sociale et les inégalités de la vie dans les centres urbains africains sont mises en lumière.
Co-presented by
Kenyan Association of Manitoba – KAM
English — Maïmouna Jallow is the co-founder and director of Nairobi-based arts and media company Positively African. She is a storyteller, editor, playwright and director, and has written and produced a range of shows, including an award-winning adaptation of Lola Shoneyin's The Secret Lives of Baba Segi's Wives, which she toured internationally. In 2021 she released her debut film, Tales of the Accidental City, an experimental feature-length in which all the action takes place on Zoom. She is the editor of Story Story, Story Come – An anthology of 12 African
Folktales, published in Dec. 2018. Prior to that, Maimouna worked as a producer for the BBC World Service and as Regional Communications Officer for Medécins Sans Frontières (MSF) in the Horn of Africa region. Maïmouna sits on the advisory boards of This is Africa and Wiriko. She holds an MA in African Literature from SOAS, University of London.