Friday, September 24 (Click to Expand)
6:00 pm
Breaking Ground | Director: Inès Girihirwe (Rwanda) 13min | English
Camera d'Afrique / 20 Years of African Cinema | Director: Férid Boughedir (Tunisia) 1h 40mins | French with English Subtitles
Saturday, September 25 (Click to Expand)
10:00am
Symposium: Cinema and Black Empowerment
1:00pm
Ethereality | Director: Kantarama Gahigiri (Rwanda) 13 mins| English
The Unknown / L'Inconnu | Director: Simplice Herman Ganou |13 mins | French/English/German/Swiss with English Subtitles
A New Country / Un Nouveau Pays | Director: Sifiso Khanyile (South Africa) 1hr 1min | English
3:00pm
Against All Odds / Envers et Contre Tout | Director: Samirath Mansah (Benin) 12 mins | French with English Subtitle
Addur | Director: Ahmed Baidou (Morocco) 1h 25mins | Arabic with English Subtitles
6:00pm
5 Étoiles / 5 Stars | Director: Mame Woury Thioubou (Senegal) 19 min | French with English Subtitles
Mofiala | Director: Boris Kpadenou (Togo) 28min | French with English Subtitles
Awa! | Director: Déborah Basa (DR Congo) 27min | Lingala with English Translation
7:45pm
The Last Dance / La Dernière Dance | Director: Fatoumata Diallo (Senegal) 14min | French with English Subtitle
Reste d'une Frontiere | Director: Steve Fotso (Cameroun) 13min | French with English Subtitles
Khamis 1984 | Director: Mohamed Bouzaggou (Morocco)
1hr 15min | Arabic with English Subtitles
Sunday, September 26 (Click to Expand)
1:00pm
28 Days / 28 Jours | Director: Jahëna Louisin (Togo) 11min | French with English Subtitles
Hall Monitors / Moniteurs de Salle | Directors: Tope Babalola (Canada) 1hr 32min |  English | PG
3:15pm
Timoun Aw / Your Kid | Director: Nelson Foix (Guadeloupe/France) 27 mins | Creole/French with English Subtitles
Mother to Mother / Mère à mère | Director: Sara CF de Gouveia (South Africa) 48min | English
4:45pm
Simi | Director: Johnson E. Awolola (Nigeria) 8min | English
A Taste of Our Land / Goût de Notre Terre | Director: Yuhi Amuli (Rwanda) 1h 24min | English
6:30pm
The Happiest People / Les Gens Les Plus Heureux | Director: Julius Morno (Nigeria) 20min | English
Rasta | Director: Samir Benchikh (Côte d'Ivoire) 28min | French with English Subtitles
Fish Bowl / Bocal à Poisson | Director: Ngabo Wa Ganza (Rwanda) 14 mins |English
8:00pm
The Test / Le Test | Director: Bisong Taiwo (Canada) 9min | English
Residue | Résidu | Director: Merawi Gerima (USA) 1h 30min | English
About the Festival
The African Movie Festival in Manitoba (AM-FM) is an annual spring event held in Winnipeg, Manitoba that showcases the best of African Cinema and that creates a platform for Afro-Canadian dialogue. AM-FM consist of movie screenings, interview sessions with directors/producers/actors, cocktail receptions, and cultural activities including dances, food and entertainment. Full feature movies, shorts and documentaries are screened in French and English from Nigeria, South Africa, Ethiopia, Burkina Faso, Senegal, Mali and other African countries.
AM-FM is organized by Manitoba African Film Festival Inc., a non-profit organization based in Winnipeg, Canada. The organization and festival is advised by a committee consisting of Dr. Sheila Petty (University of Regina), Dr. Brenda Austin-Smith (University of Manitoba), Dr. Onookome Okome (University of Alberta), and Dr. Mbaye Cham (Howard University), Dr. Sarah Buchanan (University of Minnesota, Morris).
Manitoba African Film Festival Inc. was founded in 2017 by Dr. Ben Akoh.
4th Annual Symposium: Cinema and Black Empowerment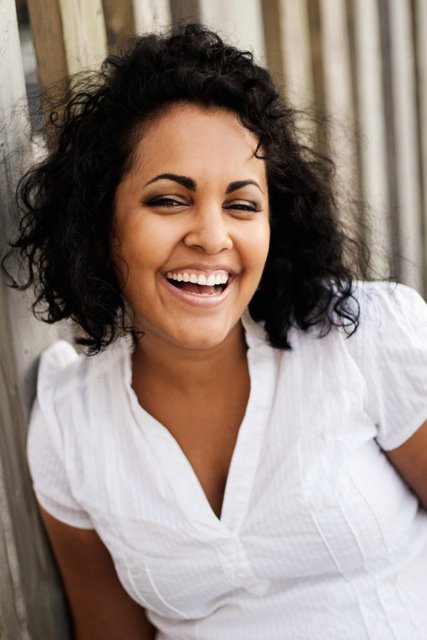 Keynote: Tamara Dawit
Tamara Mariam Dawit is an Ethiopian-Canadian producer and director. Her most recent film is the award-winning documentary Finding Sally which premiered in 2020 at Hot Docs. She is currently producing the feature documentary Made in Ethiopia and two Ethiopian feature dramas.
In addition to producing, Tamara works as an advisor in the screen sector on programming and policies to address equity and inclusion. In Canada, she is a founding board member of the Racial Equity Media Collective and in Africa, of Ethiopia Creates and the East Africa Screen Collective. Tamara was a resident in Docs in Progress, the Logan Non-Fiction Residency and is an alumnus of Berlinale Talents, Durban Talents, Doha Producers Lab, Rotterdam Lab, Apost, and EAVE.
I intend to volunteer and help bring awareness to future events
I'd advise my students to experience future   festivals. They can learn from these films and the conference.
I am looking forward to this event next year
A Special Thanks to Our Sponsors
BEN AKOH
Founder/President
Founder/President/Artistic Director and Advisory Committee Chair, Manitoba African Film Festival Inc.
BRENDA AUSTIN-SMITH
Adviser
Brenda Austin-Smith, Associate professor, Department of English, Film and Theatre, University of Manitoba.
Sheila Petty, Ph.D., Professor, media studies, University of Regina.
Mbye Cham, Ph.D., Professor, Department of African Studies and Director of the Center for African Studies, Howard University in Washington, D. C.
Onookome Okome, Ph.D., Professor, Arts, English and Film Studies, University of Alberta.
SARAH B. BUCHANAN
Advisor
Sarah B. Buchanan, Ph.D., Associate professor, University of Minnesota, Morris, USA.
CHIGBO ARTHUR ANYADUBA
Adviser
Dr. Chigbo Arthur Anyaduba is an Assistant Professor in the Department of English, The University of Winnipeg. His teaching and research interests focus broadly on African literatures, postcolonial literatures, and the cultural representations of genocides and mass atrocities.
ÉTIENNE-MARIE LASSI
Adviser
Étienne-Marie Lassi is an  Associate Professor of French and Francophone Literature at the University of Manitoba. His research and teaching interests include French language, as well as Francophone African Literature and Cinema
NANDOZIE EKEOCHA
Volunteer
Nandozie Ekeocha, M.Sc., Avid film enthusiast and movie critique, writer and director of various screenplays and short films. Volunteer on Social media, marketing and promotion.
BABATUNDE O. ONIKOYI
Volunteer
Babatunde O. Onikoyi is coeditor of The Cinema of Tunde Kelan: Aesthetics, Theatricalities and Visual Performance (Cambridge Scholars, 2021). He is also film reviews editor with African Studies Review; the flagship Journal of African Studies. He currently teaches African Screen Media and Postcolonial Studies in Adeleke University, Nigeria. He has articles published in numerous book volumes and Journals including, Black Camera, African Studies Review, African Studies Quarterly, Journal of African Cinemas, Africology : Journal of Pan African Studies and Journal of Media and Communication Research. He is currently working on book which reflects new directions in Nollywood.