5 Etoile
by Mame Woury THIOUBOU
2019, Tunisia, 1h 49mins
6:00pm – 7:45pm on Sept 25, 2021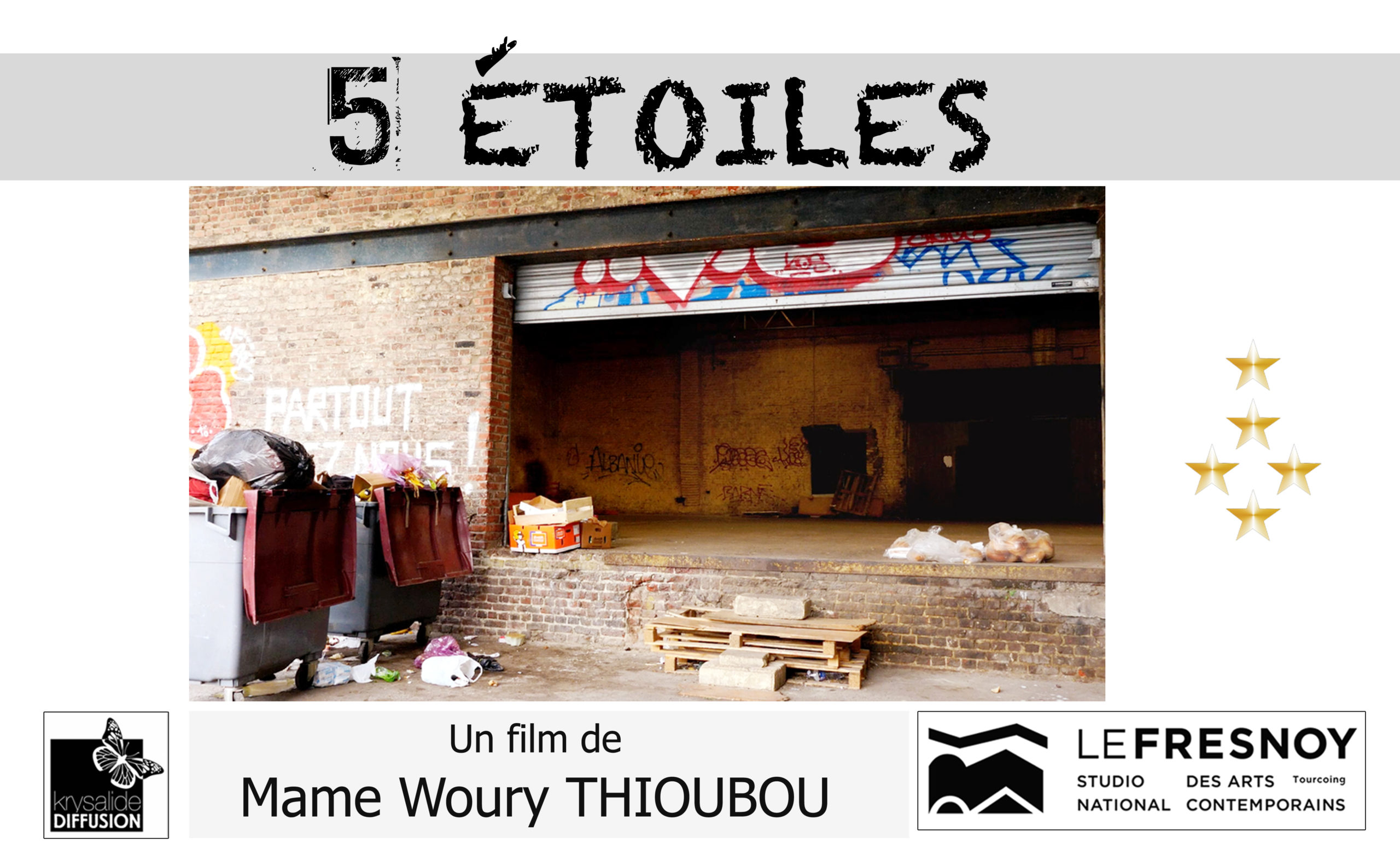 About the movie
English— We often talk about the dangers of crossing the desert and the Mediterranean. But what we are talking about the least is what happens once the migrants arrive at their destination. In this place called 5 Stars, Malians, Senegalese, Guineans, and others, find themselves trapped in their dreams. Then start a new fight!
French— On parle souvent des dangers de la traversée du désert et de la Méditerranée. Mais ce dont on parle le moins, c'est de ce qui se passe une fois que les migrants arrivent à destination. Dans ce lieu appelé 5 Etoiles, maliens, sénégalais, guinéens, et autres, se retrouvent pris au piège de leurs rêves. Commence alors un nouveau combat sous le regard du Gouverneur Faidherbe!
English — After a Master's degree in Geography from the Cheikh Anta Diop University of Dakar, Mame Woury THIOUBOU chooses journalism. In 2009, she joined the Master of Creative Documentary at the Gaston Berger University of Saint Louis (UGB) where she directed her graduation film "Face to Face". Desiring to carry on the struggles of Senegalese society, she is committed to producing her first feature film "Agora Braille" which deals with the inclusion of the blind in the Senegalese school system. A social dimension of the documentary that can also be found in his latest film "Fifiire en Pays Cuballo" and "5 Etoiles". Mame Woury THIOUBOU is also Production Manager at the audiovisual company Impluvium Productions.
French — Après une Maitrise en Géographie de l'Université Cheikh Anta Diop de Dakar, Mame Woury THIOUBOU choisit le journalisme. En 2009, elle intègre le Master de réalisation de Documentaire de création de l'Université Gaston Berger de Saint Louis (UGB) où elle réalise son film de fin d'études « Face à Face ». Désireuse de porter les combats de la société sénégalaise, elle s'engage dans la réalisation de son premier moyen métrage « Agora Braille » qui traite de l'inclusion des non-voyants dans le système scolaire sénégalais. Une dimension sociale du documentaire que l'on retrouve également dans ses derniers films « Fifiire en Pays Cuballo » et « 5 Etoiles ».