A Taste of our Land / Goût de Notre Terre
by Yuhi Amuli
2020, Rwanda, 1h 24mins
4:45pm – 6:30pm on Sept 26, 2021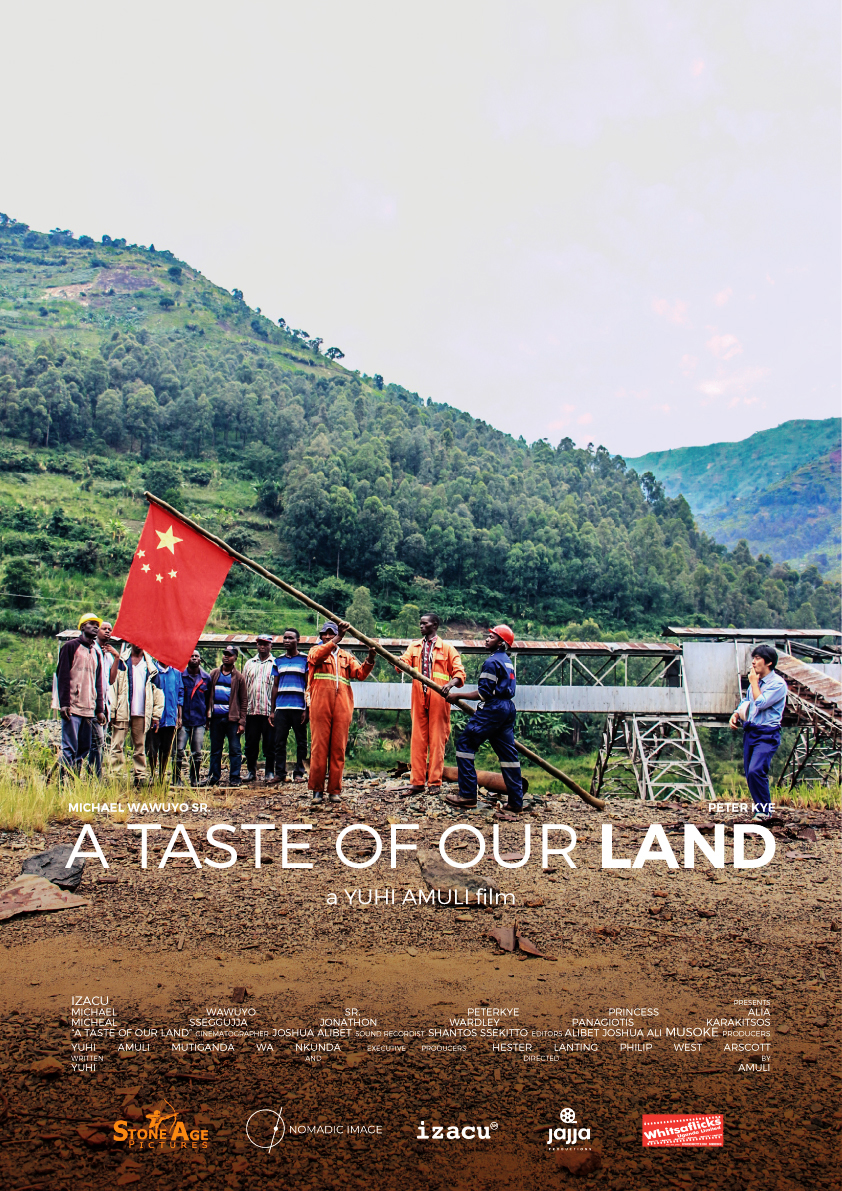 About the movie
English— While trying to provide for his pregnant wife, YOHANI an old African man retrieves a gold nugget in a brutal Chinese run mine built on his land and runs away to sell it for $100. When he learns its real value, he becomes as obsessed with it as CHENG, the Chinese mine owner who will stop at nothing to get it back. Set in an unnamed African country, A TASTE OF OUR LAND is a film about greed told against the backdrop of the current Chinese influence in African countries.
French— "Tout en essayant de subvenir aux besoins de sa femme enceinte, YOHANI, un vieil homme africain, récupère une pépite d'or dans une mine chinoise brutale construite sur ses terres et s'enfuit pour la vendre 100 $. Quand il en apprend la valeur réelle, il en devient aussi obsédé que CHENG, le propriétaire chinois de la mine qui ne recule devant rien pour le récupérer. Situé dans un pays africain sans nom, A TASTE OF OUR LAND est un film sur la cupidité raconté dans le contexte de l'influence chinoise actuelle dans les pays africains."
English — Yuhi Amuli is a Film Director, Screenwriter and Producer from Rwanda. His directorial debut feature film A TASTE OF OUR LAND (2020) premiered at the Pan African film festival in Los Angles and won the Jury Award for Best First Narrative Feature Film. The film went on to screen at various other film festivals worldwide and won the African Movie Academy Awards (2020) for Best First Feature Film by a Director. In 2017, through his independent production company IZACU, he produced NAMELESS, a feature film that took part in TAKMIL, a postproduction workshop at Carthage film festival in Tunisia, and was picked for distribution by Orange Studios (France). His three short films ISHABA (2015), AKARWA (2017) and KAZUNGU (2018) have been screened and won awards at various film festivals worldwide, including Durban film festival in South Africa, Amiens international film festival in France, Cinemas des Vues d'Afrique in Canada, Luxor African film festival in Egypt, Lausanne film festival in Switzerland and Rwanda film festival, where ISHABA and KAZUNGU won best short film in 2016 and 2019 respectively. He is an Alumni of Maisha film Lab(2015), One Fine Day films (2017) and Toronto Filmmaker Lab (2020) which he attended with his second feature film EXODUS, currently in development.
French — "Yuhi Amuli est un réalisateur, scénariste et producteur Rwandais. Sonpremier long métrage comme réalisateur A TASTE OF OUR LAND (2020) a été présenté en première au festival du film panafricain de Los Angles et a remporté le prix du jury du meilleur premier long métrage narratif. Le film a ensuite été projeté dans divers autres festivals de cinéma à travers le monde et a remporté les African Movie Academy Awards (2020) du meilleur premier long métrage de réalisateur. En 2017, à travers sa société de production indépendante IZACU, il a produit NAMELESS, un long métrage qui a participé à TAKMIL, un atelier de post-production au festival du film de Carthage en Tunisie, et a été sélectionné pour la distribution par Orange Studios (France).
Ses trois courts métrages ISHABA (2015), AKARWA (2017) et KAZUNGU (2018) ont été projetés et récompensés dans divers festivals de films à travers le monde, dont le festival du film de Durban en Afrique du Sud, le festival international du film d'Amiens en France, les Cinémas des Vues d ' Afrique au Canada, le festival du film africain de Louxor en Egypte, le festival du film de Lausanne en Suisse et le festival du film du Rwanda, où ISHABA et KAZUNGU ont remporté le prix du meilleur court métrage en 2016 et 2019 respectivement. Il est un ancien de Maisha film Lab (2015), One Fine Day films (2017) et Toronto Filmmaker Lab (2020) auxquels il a participé avec son deuxième
long métrage EXODUS, actuellement en développement."