Simi
by Johnson E. Awolola
2019, Nigeria, 8mins
4:45pm – 6:30pm on Sept 26, 2021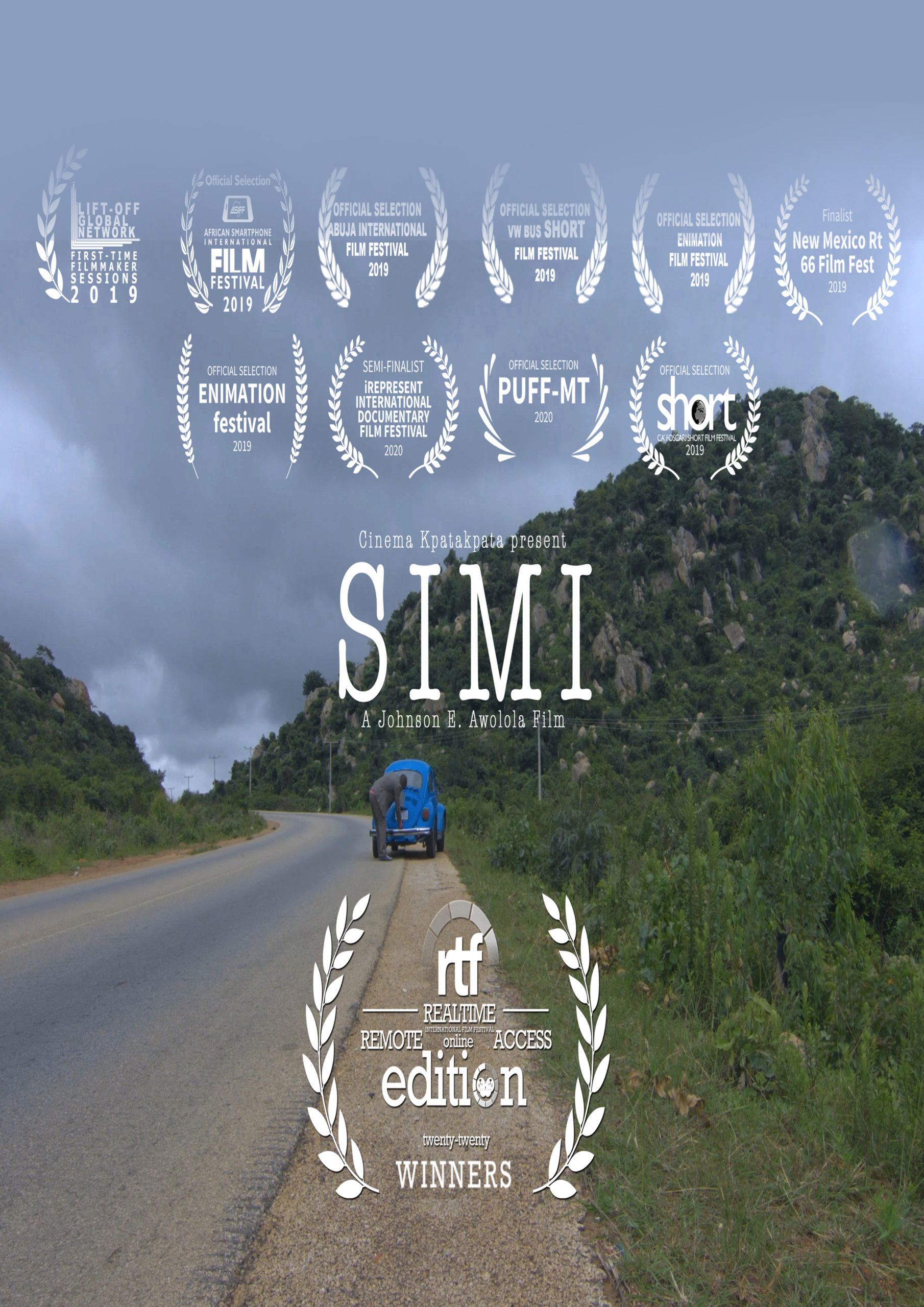 About the movie
English— Clad with the responsibility of saying a few words, Simi relives her life's experience with her father.
French— Vêtue de la responsabilité de dire quelques mots, Simi revit l'expérience de sa vie avec son père.
English — One of the young trailblazers forging a new path for film in Nigeria is Johnson E. Awolola, a filmmaker and film director working from Nigeria. Embodying the polymath approach to cinema that has come to define the millennial and Gen-Z generations, Awolola has shown mastery of all aspects of film production and creation, honing his skills through opportunities to edit high profile feature-elngth films like the critically acclaimed Oloture, a Netflix Original film as well as The Lost Cafe, a Nigerian/Norwegian co-production that won the Audience Prize at the 2017 Africa International Film Festival as well as the Golden Palm in Feature Narrative at the 2018 Mexico International Film Festival and was also nominated in seven categories at the African Movie Academy Awards in 2018. Same year, he worked as a colourist in Love & Ashes, an eight-part limited TV series funded by the US Agency for International Development (USAID). In 2020, Johnson as nominated for the Future Awards African Prize for film, a major recognition from Africa's top youth culture platform.
French — L'un des jeunes pionniers qui ouvrent une nouvelle voie pour le cinéma au Nigeria est Johnson E. Awolola, un cinéaste et réalisateur travaillant au Nigeria. Incarnant l'approche polymathe du cinéma qui a fini par définir les générations du millénaire et de la génération Z, Awolola a démontré sa maîtrise de tous les aspects de la production et de la création cinématographique, perfectionnant ses compétences grâce à des opportunités de montage de longs métrages de premier plan comme Oloture, acclamé par la critique. , un film Netflix Original ainsi que The Lost Cafe, une coproduction nigériane/norvégienne qui a remporté le prix du public au Festival international du film africain 2017 ainsi que la Palme d'or du long métrage narratif au Festival international du film de Mexico 2018 et a également été nominé dans sept catégories aux African Movie Academy Awards en 2018. La même année, il a travaillé comme coloriste dans Love & Ashes, une série télévisée limitée en huit épisodes financée par l'Agence américaine pour le développement international (USAID). En 2020, Johnson a été nominé pour le Future Awards African Prize for Film, une reconnaissance majeure de la meilleure plate-forme africaine de culture de la jeunesse.