About the Festival
Welcome to the African Movie Festival in Manitoba, the premier event celebrating the best of African cinema! Get ready to immerse yourself in a thrilling cinematic experience like no other, as we showcase the finest films from across the African continent, as well as from Africans in Canada, the USA, Europe, and beyond.
Our fall event promises to be a captivating and unforgettable celebration of black culture and artistry. In addition to screening outstanding films, the festival also hosts a symposium featuring keynote speakers and panelists who share their insights on black cinema, its impact on society, and its role in shaping culture.
At the African Movie Festival in Manitoba, you will be transported on a journey of discovery, as you witness the diversity, richness, and creativity of African cinema. From powerful dramas to heartwarming comedies, from thought-provoking documentaries to experimental films, our festival offers a range of genres and styles that will leave you inspired, enlightened, and entertained.
Join us for an unforgettable celebration of African cinema and culture at the African Movie Festival in Manitoba. We can't wait to share this exciting experience with you!
Call for Films AM-FM 2023 – Sept 22 to 24
Deadline: May 30, 2023
Attention all Canadian and international filmmakers of African descent or those whose films explore African themes! We invite you to submit your films to the African Movie Festival in Manitoba. This is your chance to share your vision, creativity, and unique perspective with a diverse audience of film enthusiasts, industry professionals, and cultural influencers. We accept full feature, medium length, and short films of all genres, so do not hesitate to submit your masterpiece, no matter the length or style.
After you submit your film, our expert panel of judges will review your work and notify you of the outcome. Successful applicants will have their films screened at the festival, and have the chance to connect with fellow filmmakers, industry insiders, and movie lovers alike.
Ready to submit your film to the African Movie Festival in Manitoba? Click the "Submit Film" button to get started and share your unique vision with our audience! We can't wait to see what you have in store for us and to share your work with the world!
Application Requirements
All applicants must agree to the rules and regulations
Application Deadline is: May 30, 2023
Click the "Submit Film" button to register your film. All required fields must be completed.
If you have any questions about your submission, please email info@am-fm.ca
We can't wait to share this exciting experience with you!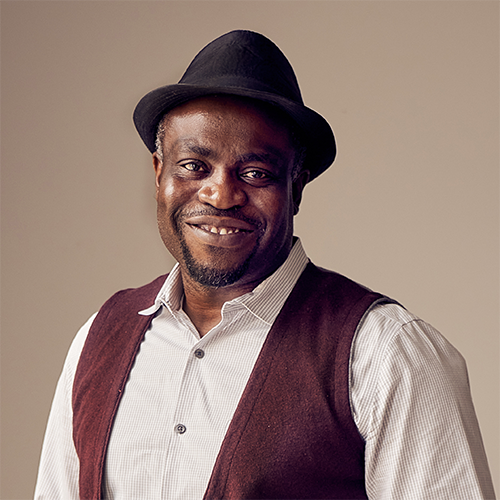 BEN AKOH
Founder/President
Founder/President/Artistic Director and Advisory Committee Chair, Manitoba African Film Festival Inc.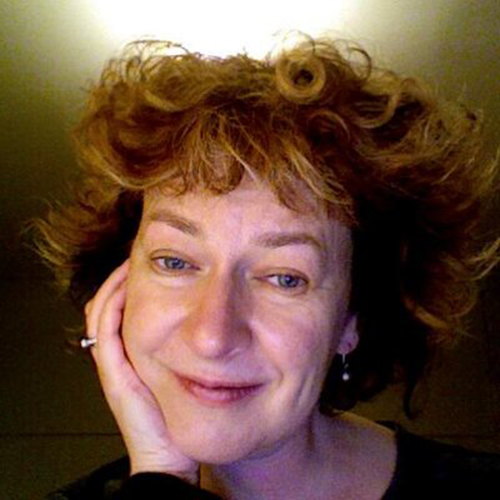 BRENDA AUSTIN-SMITH
Adviser
Brenda Austin-Smith, Associate professor, Department of English, Film and Theatre, University of Manitoba.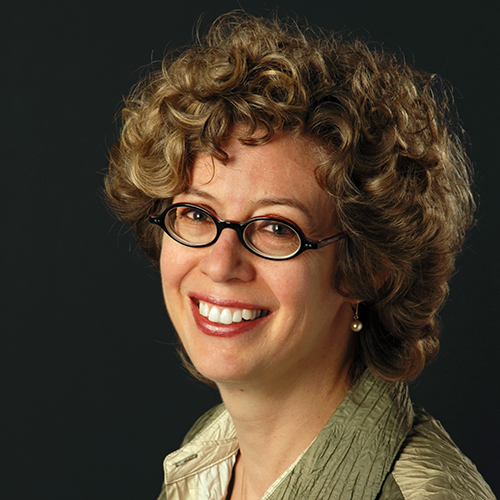 SHEILA PETTY
Adviser
Sheila Petty, Ph.D., Professor, media studies, University of Regina.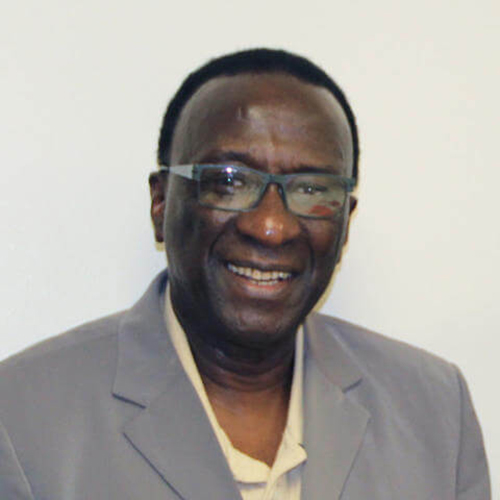 MBYE CHAM
Adviser
Mbye Cham, Ph.D., Professor, Department of African Studies and Director of the Center for African Studies, Howard University in Washington, D. C.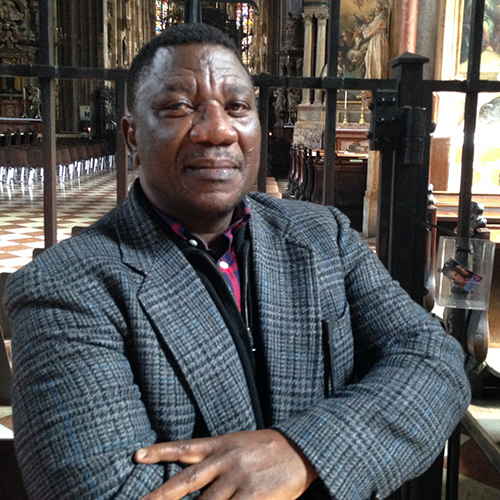 ONOOKOME OKOME
Adviser
Onookome Okome, Ph.D., Professor, Arts, English and Film Studies, University of Alberta.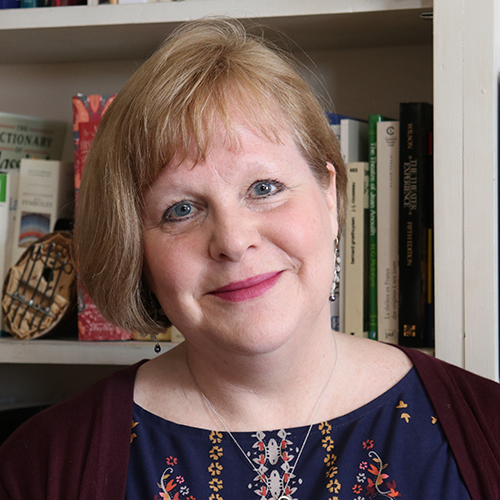 SARAH B. BUCHANAN
Adviser
Sarah B. Buchanan, Ph.D., Associate professor, University of Minnesota, Morris, USA.
CHIGBO ARTHUR ANYADUBA
Adviser
Dr. Chigbo Arthur Anyaduba is an Assistant Professor in the Department of English, The University of Winnipeg.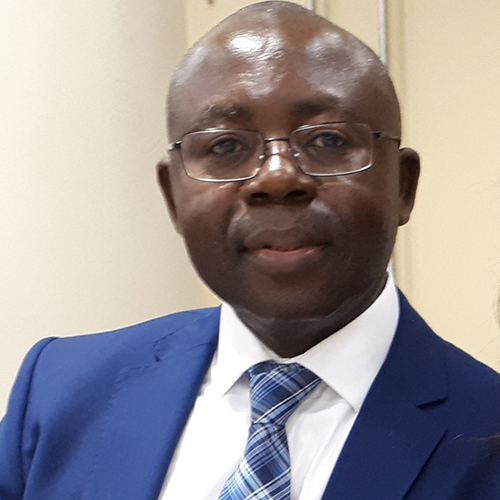 ÉTIENNE-MARIE LASSI
Adviser
Étienne-Marie Lassi is an  Associate Professor of French and Francophone Literature at the University of Manitoba. 
NANDOZIE EKEOCHA
Volunteer
Nandozie Ekeocha, M.Sc., Avid film enthusiast and movie critique, writer and director of various screenplays and short films. Volunteer on Social media, marketing and promotion.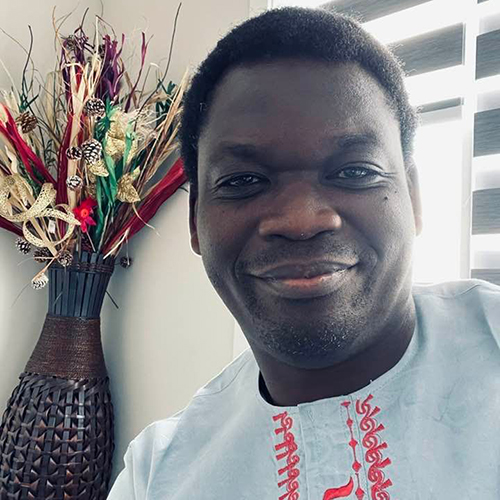 BABATUNDE O. ONIKOYI
Volunteer
Babatunde O. Onikoyi is coeditor of The Cinema of Tunde Kelan: Aesthetics, Theatricalities and Visual Performance (Cambridge Scholars, 2021). He currently teaches African Screen Media and Postcolonial Studies in Adeleke University, Nigeria.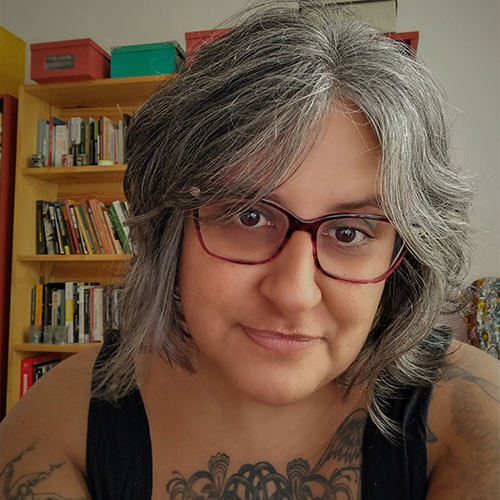 ANA CAMILA ESTEVES
Colaborator
Co-founder and curator of Mostra de Cinemas Africanos (Brazil). Specialized in African cinemas, she holds a PhD in the field, and her research interests include curatorship, festivals and streaming platforms.