Angles
By Lea Malle Frank Thierry
2017, Cameroun, 16 mins
2:00pm on March 17, 2019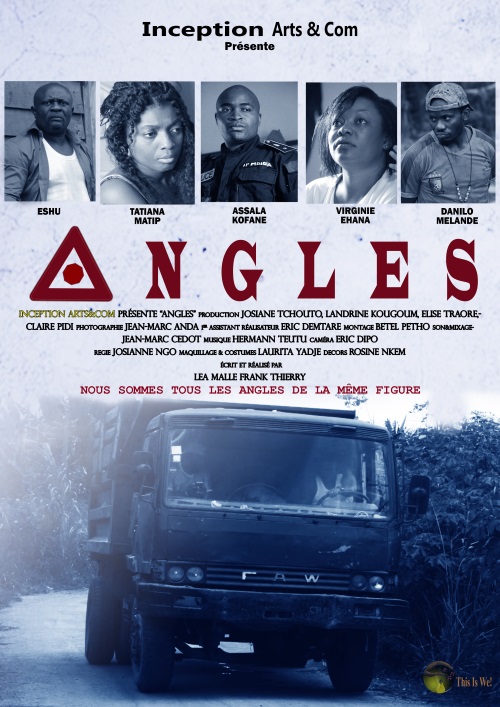 About the movie
Another accident has occurred in the capital city. A truck loses its brakes down the Mvogo neighborhood hill and ends up its race in a downstream house. Hitting on his way, several pedestrians, including students. We count fifteen deaths and several serious injuries.
LEA MALLE Frank Thierry is a young Cameroonian director, graduated from the University of Yaoundé I (Masters in Performing Arts and Cinematography) he is the promoter of INCEPTION ARTS & CO, a young film and entertainment production company. His professional career began in 2016 and since then he has produced 4 Short Films and directed 3 which have all been selected at national and international festivals. He is the winner of several film awards including the "10 days for a film" prize at the 2016 Ecrans Noirs edition, the "he for she" prize at the Mis Me Binga festival 2017 and the "Golden Yamfa" prize at the Afrika Film Festival of Leveun in Belgium 2017. In May 2017, he participated in a professional internship at the "Film Ache" in Berlin, Germany, where he made his third film "Hands". He lives in Yaoundé where he is preparing his first feature film.
Since 2016, Babalola has been directing, editing, and producing feature length films with the students of Springs Christian Academy (SCA), with Benjamin Bartlett being his third feature of this kind. He is currently working on his fourth feature with SCA, Popular Vote.